LOOSE LEAF: FINE EUROPEAN GREENS.
ALL NATURAL CBD HEMP PRODUCTS
Loose Leaf is a small organisation that values organic, biological and high quality hemp culture. We still think that you cannot grow a plant without rolling up your sleeves and getting your hands at least a little dirty.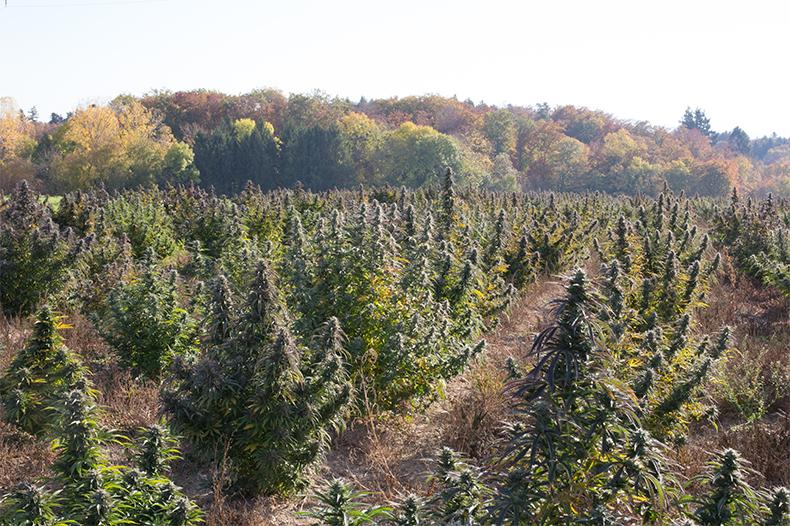 NATURAL CBD HEMP SELECTED BY LOOSE LEAF
Loose Leaf selects products from experienced growers located in Europe. Including Germany, Austria, Italy and Switzerland. All of the hemp flowers and pollens that we sell have been cultivated properly: quality soils, organic nutrients and small scale plantations. We believe in the power of simple herbs and sell products that have been processed as little as possible. We keep packaging down to a minimum and work with organic farmers.
Loose Leaf is a small team of growers, selectors and hemp enthusiasts with only one goal – bringing you the highest grade hemp.
Simple as that.
THE DIFFERENCE BETWEEN CBD HEMP AND MARIJUANA

Hemp is very different from marijuana, in fact worlds apart! The way the plant is cultivated may be similar, but how it's used is very different. Marijuana, as it is widely known, is used for medicinal or recreational purposes and contains high levels of the psychoactive ingrediant Tetrahydrocannabinol or THC. This will get you high. Marijuana is generally considered illegal in many countries but slowly this is changing. Indeed Germany is looking to make adult use marijuana legal.
Hemp, on the other hand, is used in variety of other applications very different to marijuana. It's still a variety of cannabis but it possesses minimal traces of THC and large amounts of CBD. The popular CBD ingredient is used in wellness products and supplements, hemp itself is great for paper, rope and tough clothing. Levi Strauss made plenty of jeans from good old hemp and the first American flag was said to be made from hemp. The flowers and leaves of the hemp plant make a great tea.
In Europe hemp is regulated to only contain a max THC level of 0.2%. This level is now raised to 0.3% by EU legislation and it's to be assumed all EU countries will agree to this. These trace levels of THC allow the plant to become once again a useful commodity while preventing it's being abused as an intoxicant.